Our People
Transcending finite natural resources with unlimited human potential.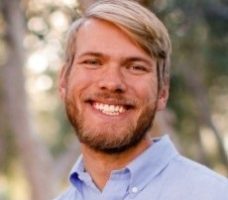 Trey Snow
Associate
BIO
Trey's professional interests meet at the intersection of geospatial tools and sustainable development. His work at Skeo includes supporting EPA's Superfund Redevelopment Program through geospatial data creation and management. His previous work included consulting for non-profits and academia in the fields of infrastructure, food systems, and land conservation.
I BELIEVE…
Technological tools can only solve environmental challenges when they are designed to work with people in mind. Human capacity, community, and interpersonal relationships are the true drivers of positive, lasting change.
828-820-2731
ABOUT TREY
Lifelong learner, hiker, and friendly neighborhood tall guy.
EDUCATION
BA, Economics
Bucknell University
MS, Environmental Policy and Planning
University of Michigan
Would You Like a Free Consultation?