Our Board
Transcending finite natural resources with unlimited human potential.
Meet Our Founders
Click on a photo to learn more about our board members.
FOUNDERS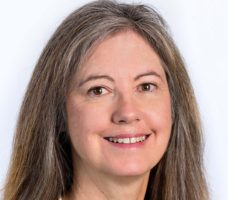 Melissa Slutzky
David and Melissa Slutzky founded Skeo Solutions, formerly E² Inc., in 1996 under the premise that when the government and private sector work together, innovation and effective government policy follow. Skeo was started with an emphasis on listening to the challenges faced by regulatory entities and private stakeholders to find mutually beneficial solutions to problems, especially those that intersect the protection of our natural environment with economic opportunity and growth. Many of these solutions were not only way ahead of their time, they were considered outside the box in all the right ways and fundamentally changed the way clients did business.
Equally important to helping clients, David and Melissa wanted to found a company that believed in taking care of their employees, supporting healthy work-life balance, and nurturing professional growth opportunities. That culture and climate lives on today. Skeo staff take care of and respect each other and love the work we do. That goodwill extends to our clients and is a hallmark of the excellent customer care we've come to be known for.
Meet Our Vice-Chair of the Board
VICE-CHAIR OF THE BOARD
Michael Hancox is the Vice-Chair of the Board and our former CEO/President.  With a professional focus on designing organizations and processes that nurture human potential, he has more than 30 years of experience supporting the development of high performing individuals, teams, and organizations.  Michael has extensive integrated planning and strategic engagement experience and has worked with agency and community stakeholders, structuring and facilitating dialogues around a broad range of hazardous waste, land use, social equity and community revitalization issues.
Would You Like a Free Consultation?