Our People
Transcending finite natural resources with unlimited human potential.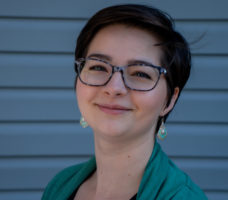 Lauren Visokay
Associate
BIO
Lauren's work is driven by her passion for environmental awareness and equity. At Skeo, her work areas include GIS mapping for EPA's Superfund Redevelopment Initiative, economic and property value research, and recreational and ecological reuse research for Superfund sites. Lauren has also worked as an outdoor educator specializing in developing effective communication and teambuilding skills. She is also a ceramic artist with a focus on geologically inspired forms and atmospheric firing methods.
I BELIEVE…
Empathy and compassion are qualities that are fundamental to meaningful progress. I believe that everyone brings indispensable value to their sphere, and that value flourishes in conditions of open communication and respect.
434-205-1375
ABOUT LAUREN
Rock hound, hiker, cat person, enthusiastic cook, ceramic and embroidery artist.
EDUCATION
BS, Geology
Minor, Studio Art
The College of William & Mary
Would You Like a Free Consultation?