Our People
Transcending finite natural resources with unlimited human potential.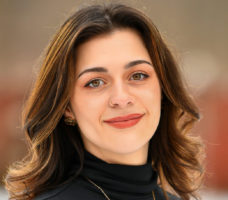 Lauren Dempz
Associate
BIO
Lauren's work and professional interests include environmental policy pertaining to resource conservation and clean energy. At Skeo, she builds on her research experience with human rights protections and sustainable development by working closely with the EPA's Superfund Redevelopment Program. She conducts research and analysis to provide key information to communities, federal, state and local government staff, and other stakeholders regarding the cleanup and redevelopment of contaminated properties.
I BELIEVE…
That to live a truly meaningful life is to lead by example, to show compassion for others, to pursue a life full of learning and to strive to use your privilege to leave the world a better place than you found it. The driving force of change is the collective commitment to individual accountability.
810-620-0624
ABOUT LAUREN
Outgoing, passionate and a proud Michigander. Lover of philosophy, traveling, hiking and live music.
EDUCATION
BA, Philosophy and Political Science
Alma College
Would You Like a Free Consultation?