Our People
Transcending finite natural resources with unlimited human potential.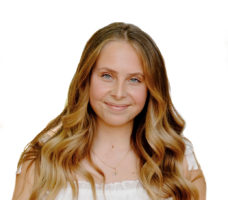 Katerina Whitman
Associate
BIO
Katerina's professional interests include environmental conservation, sustainability, and data collection and analysis. As Skeo's Research, Writing, and GIS intern she is working on a range of projects including economic research, graphic design, GIS mapping efforts, and other general support tasks for EPA's Superfund Redevelopment Program.
484-202-3763
ABOUT KATERINA
Nature enthusiast, amateur birder, hiker, reader, animal lover and adventure seeker.
EDUCATION
BS, Environmental & Natural Resources, Conservation Biology
Clemson University
Would You Like a Free Consultation?