Our People
Transcending finite natural resources with unlimited human potential.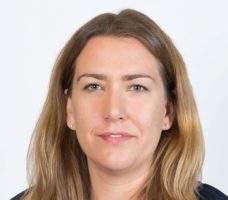 Johnny Zimmerman-Ward
Senior Associate
BIO
Johnny's professional interests include sustainable practices and Superfund redevelopment. Her experience includes technical report writing, project management and website development. She works extensively with EPA's Superfund Redevelopment Initiative (SRI) and manages Five-Year Review projects. In her work with SRI, Johnny has managed over 60 projects and has helped determine the protectiveness of remedies at Superfund sites across the country. She has also worked with EPA's Office of Underground Storage Tanks and SRI to keep their websites up to date and compliant.
I BELIEVE…
The impacts of a single person can have impacts on millions of others, both positive and negative. We should strive to be aware of our personal impact, with the goal of having a net positive effect over our lifetimes.
781-319-7018
ABOUT JOHNNY
Camper, hiker, former firefighter, beekeeper, cheese lover and four-leaf clover spotter
EDUCATION
BS, Environmental Sciences
University of Virginia
Would You Like a Free Consultation?