Our People
Transcending finite natural resources with unlimited human potential.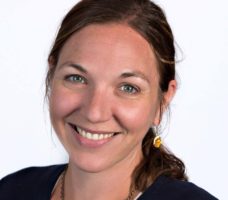 Courtney Barrett
Senior Associate
BIO
Courtney came to Skeo to combine her interest in employee relations with work that supports community efforts focused on environmental protection and land revitalization. She is a member of Skeo's Finance and Contracts Department, and serves as the Administrative Contract Manager for Skeo's Office of Underground Storage Tanks contract and Skeo's Superfund Redevelopment Initiative contract. Courtney is responsible for invoicing, budget tracking, internal records and reconciliation, and contractual compliance. In her capacity as Human Resources Manager, Courtney handles recruitment, personnel files, benefits and event coordination.
I BELIEVE…
That everyone deserves the opportunity to live life to its fullest. I believe in empowering people with the tools and information they need to make smart decisions that will shape our world. I believe that kindness is contagious.
434-226-4335
ABOUT COURTNEY
Reader, runner, eater of fine foods, drinker of cheap wines. Aspiring supermom of two small minions.
EDUCATION
BA, Linguistics
University of Virginia
Would You Like a Free Consultation?