Our People
Transcending finite natural resources with unlimited human potential.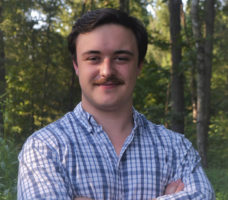 Nick Adams
Associate
BIO
Nick has previous GIS experience in local government, ecological conservation and human development settings. His work at Skeo supports EPA's Superfund Redevelopment Program (SRP) through geospatial data creation and research. His work also aids Skeo's GIS Team with five-year review mapping, managing site boundary research, coordinating site visit data collection and managing databases.
I BELIEVE…
As long as our lifestyles, however unconsciously, are predicated on the belief that nature will continue to be a benign and regular provider of the conditions we need to thrive, we will not be compelled to make a meaningful difference addressing climate change. Cultivating conscientiousness in personal choice and public policy is vital to the future health of our global ecosystem.
434-329-7726
ABOUT NICK
Experienced cook, environmentalist, musician and artist.
EDUCATION
BA, Geography (GIS Concentration)
University of Mary Washington
Would You Like a Free Consultation?