Our People
Transcending finite natural resources with unlimited human potential.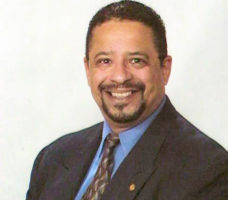 Michael J. Lythcott
Senior Associate
BIO
Michael's passion is for engaging with people and the challenges they chose to master as individuals, teams and collaborative partners. For more than 40 years, Michael has worked with grassroots environmental organizations, industry leaders, labor unions and government entities to help them find common visions strong enough to support their work – moving forward together in spite of their many passionately-held differences.
As a master facilitator, mediator, trainer, curriculum developer and powerful motivational coach and speaker, Michael helps our clients build sustainable models for power sharing, decision making and collaborative problem solving. Michael is an internationally recognized expert in the fields of diversity, inclusion and building cultural competence and his work in these fields have been lauded for the reduction and elimination of the productivity robing tensions that naturally surface in very diverse work groups.
I BELIEVE…
That we are the people we have been waiting for and that within every diverse community and working group lie the resources and human attributes that can produce inspired leadership, common purpose, productivity and progress. I believe that all people bring their own kind of music to the table and that the role of a good facilitator can be likened to the roles of a musical composer, arranger and conductor. The voice of each instrument must be heard and allowed to true itself. Dissonance is perhaps more natural than harmony when respected for what it is.
732-394-6638
ABOUT MICHAEL
Inquisitive, thoughtful, creative, plain spoken, intellectually playful, optimist, proud father, loving husband and patriot.
EDUCATION
BA, Politics and International Affairs
Oberlin College
Would You Like a Free Consultation?