Our People
Transcending finite natural resources with unlimited human potential.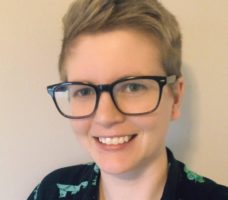 Maddie Moore
Associate
BIO
Maddie has GIS experience across local government, Mosquito and Forest Pest groups. She has experience building story maps, operations dashboards, web mapping applications and models in Modelbuilder. At Skeo, she focuses on GIS mapping.
I BELIEVE…
That through sharing environmental information with communities in dynamic ways, including user-friendly mapping, we will be able to generate interest in building and rebuilding safer and more sustainable communities. Clean water and air are fundamental human rights. We have a shared responsibility to educate ourselves and our communities to build a better future for everyone as well as the planet.
540-952-9750
ABOUT Maddie
Map lover, camper, hiker, biker and keeper of many animals.
EDUCATION
GIS Professional Certificate
University of Richmond
BS, Environmental Studies
Virginia Commonwealth University
Would You Like a Free Consultation?