Our People
Transcending finite natural resources with unlimited human potential.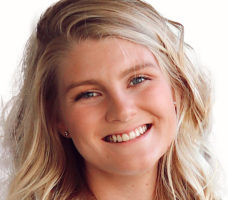 Lauren Johnson
Associate
BIO
Lauren's work and professional interests include environmental conservation and research, sustainability, public outreach, and communication. At Skeo, she works closely with the Mapping Team to use GIS to analyze and visually enhance data for EPA's Superfund Redevelopment Initiative. She also provides support to Skeo's marketing team.
I BELIEVE
To find the best solutions, we all must be willing to effectively share our knowledge and collaborate for the greater good. Active conversation and understanding of other opinions and situations can lead to a better future for all parties involved.
434-205-1564
ABOUT LAUREN
Dog lover, wannabe professional chef, sea turtle enthusiast, (short-distance) runner and beach addict.
EDUCATION
BS, Environmental Science
University of Virginia
Would You Like a Free Consultation?