Our People
Transcending finite natural resources with unlimited human potential.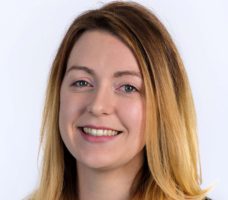 Josie Torres
Associate
BIO
Josie's professional focus and passion is conducting research and community engagement. She supports EPA's Superfund Redevelopment Initiative and the Technical Assistance Services for Communities program. She conducts research and writes about site reuse, provides support for conferences and trainings, conducts research, maintains information resources, and provides layout and graphics support. Prior to joining Skeo, Josie worked in the nonprofit sector as a researcher and philanthropy associate.
I BELIEVE…
Everyone has a viewpoint worth sharing, and giving a voice to those viewpoints will ultimately create a better world.
434-233-4184
ABOUT JOSIE
Passionate, curious, perceptive, world traveler, baker, star gazer, aspiring bonsai enthusiast and expert puppy sitter.
EDUCATION
BA, Anthropology
New College of Florida
Would You Like a Free Consultation?