Our People
Transcending finite natural resources with unlimited human potential.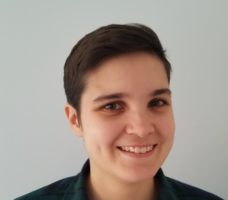 Jennie Latane
Associate
BIO
Jennie has strong interests in mapping and data management; she appreciates all things GIS. Before joining Skeo, she worked on geologic and municipal utility mapping. Jennie's work at Skeo supports EPA's Superfund Redevelopment Program (SRP) through the creation of site-level geospatial data.
I BELIEVE…
It is best to view the world through the lenses of empathy and humility. We should aim to bring these qualities into our work and lives.
434-329-7817
ABOUT JENNIE
Foster cat parent, ukulele novice, television fanatic, introvert.
EDUCATION
BS, Geology
The College of William & Mary
GIS certificate
University of Mary Washington
Would You Like a Free Consultation?