Our People
Transcending finite natural resources with unlimited human potential.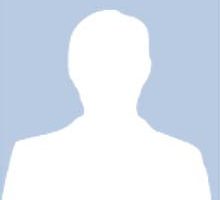 Ian Penn
Senior Associate
BIO
Ian has over 18 years of experience working in the private and public sectors on environmental management, environmental policy and sustainability projects and issues. With Skeo, he has conducted and managed projects covering renewable energy feasibility assessments, website development and maintenance, guidance development, innovative reuse for abandoned mine lands, and regulatory policy analysis. His work background and experience includes material and energy flow analysis, life cycle assessment, carbon footprint reduction strategies, renewable energy, regulatory and policy analysis, environmental policy innovation, program evaluation and performance measurement, and sustainable development policy and practice.
I BELIEVE…
There can be potential for good in everyone; it is important to admit to and learn from our mistakes; honesty and transparency are paramount.
434-226-4044
ABOUT IAN
Unconventional, genuine, big-picture oriented, analytic (to a fault), independent.
EDUCATION
BA, Environmental Science and Policy
Duke University
MS, Sustainable Systems
University of Michigan
Would You Like a Free Consultation?