Our People
Transcending finite natural resources with unlimited human potential.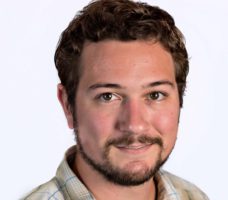 Brian Stephenson
Senior Associate
BIO
Brian works in information technology, website development, data management and research. He works extensively with EPA's Superfund program and Superfund Redevelopment Initiative (SRI) and manages projects under EPA's Technical Assistance Services for Communities program (TASC). In his work with SRI, Brian researches and writes reports about the beneficial effects of redevelopment at Superfund sites. He develops and maintains websites for the Superfund program, SRI and TASC. Brian also coordinates information technology operations  for Skeo staff.
I BELIEVE…
That our main responsibility in life is to protect our planet and to conserve its resources. I believe that we can use technology to educate, share ideas and collaborate with others to achieve those goals.
434-226-4075
ABOUT BRIAN
Thoughtful, music lover, dog-friendly and hopeful Jeopardy contestant.
EDUCATION
BA, Human Studies
St. Mary's College of Maryland
Would You Like a Free Consultation?