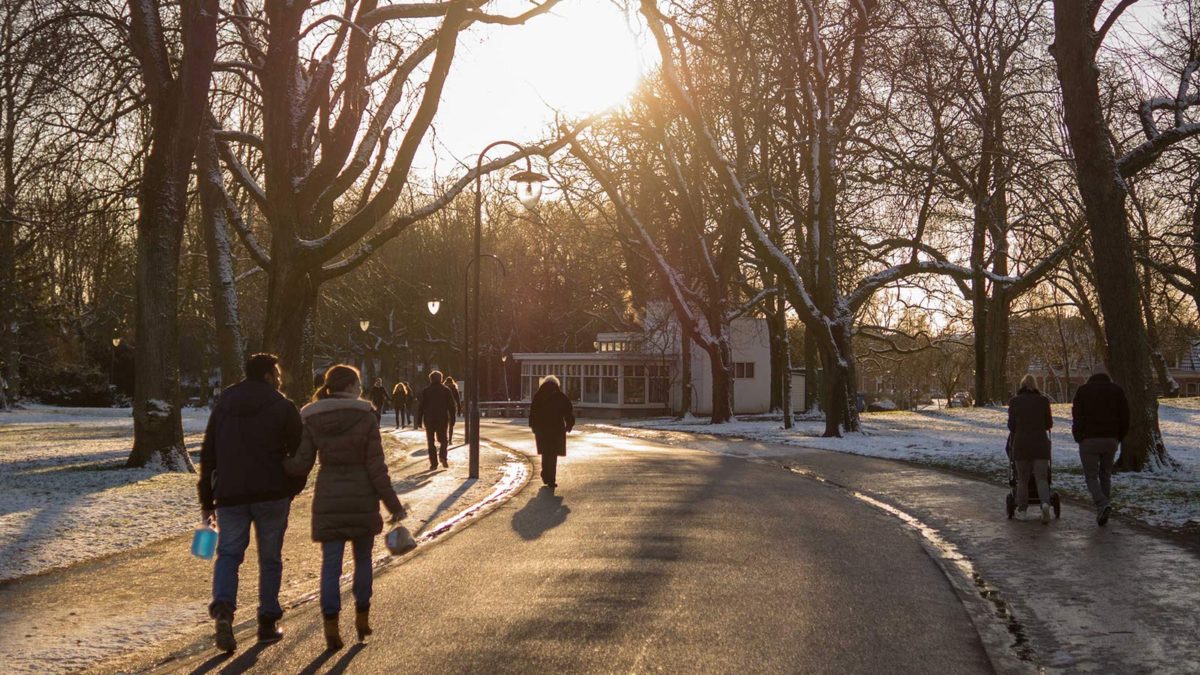 Twice in the 20th century, the United States led global efforts to address the great existential challenges of the day. In the 1940s, with an economy reeling from the Great Depression and a generally isolationist attitude, the U.S. fought a war on three continents and led a global effort to defeat fascism while simultaneously establishing the U.S. as the world's leading economic power. After World War II, the U.S. led the global effort to contain and ultimately defeat the threat posed by the Soviet Union while simultaneously creating a middle-class and a level of shared prosperity never before achieved in human history.
Neither of these great victories occurred by accident or providence. They were both the direct result of grand strategies that drove policies and actions across the public and private sectors.
The New Grand Strategy:
In their recently published book – "The New Grand Strategy: Restoring America's Prosperity, Security, and Sustainability in the 21st Century" – Joel Makower, Mark "Puck" Mykleby and Patrick Doherty present the case for a new grand strategy that will lead to global economic prosperity and security in the 21st century. The authors explain how U.S. policy and actions taken to address the two great challenges of the 20th century tapped pent-up pools of demand to unleash economic growth. Not only to support our foreign policy and military objectives, but also to serve as a beacon of hope and aspiration for the rest of the world.
The authors thoughtfully outline the framework for a new grand strategy to address the great global challenges of our day by unleashing the current pent-up pools of demand in the U.S.
Great Challenge of Our Time – "Global Unsustainability"
Like Fascism and Communism in the last century – sustainability, climate change and economic inclusion are the existential challenges of the 21st century. Makower, Mykleby and Doherty explain four interconnected global dynamics that must be addressed to confront global unsustainability and insecurity.
Economic Inclusion: Globally, there are three billion people aspiring to enter the middle-class in the next two decades. Our ability to accommodate them in the global economy has critical implications for the future of civil society and social stability.
Ecosystem Depletion: How we assimilate these people into the global economy and the potential strain that this growth will place on our fragile global ecosystem has huge implications for the future of our planet. The impacts of climate change are already outpacing predictions while natural-capital stocks are being depleted below recoverable levels.
Contained Depression: Consumer deleveraging and a generational shift in lifestyle preferences has led to a global suppression of aggregate demand. Consumer preferences have shifted such that pumping more money into the system through monetary and fiscal policies will have little lasting effect beyond propping up an unsustainable economy and adding to deficits.
Resilience Deficit: The systems, supply chains and infrastructure connecting our communities and markets are fragile and prone to disruption. Today's corporate value chains are designed to increase efficiency but have little redundancy or resilience. And it is not limited to supply chains. Public infrastructure arrears in the U.S. alone stand at $3.6 trillion to get bridges, roads, railways, schools, ports and airports that undergird the Cold War–era economic engine up to standard.
Pent-up Pools of Demand
To reboot the American economy and position ourselves as a global leader in confronting these four threatening dynamics and addressing "global unsustainability," The New Grand Strategy calls for policies and actions that will tap into three existing pent-up pools of demand – walkable communities, regenerative agriculture and resource productivity. The authors argue that with the right set of public sector policies and private sector actions these pools of demand can be tapped in a way that stimulates our economy – creating widespread opportunities for economic inclusion – while simultaneously making our economy and society more sustainable. These domestic policies and priorities would in turn become the basis for our foreign policy and military decision making framework.
Walkable Communities: Since at least World War II, we have designed and built most of our communities and cities for the automobile, not for people. As we have come to understand the negative economic, social, environmental and human health implications of this design, our societal preferences have changed. Aging baby boomers and millennials agree that walkable and bikeable communities are superior places to live. Unfortunately, the supply of affordable housing in walkable and bikeable communities is nowhere close to keeping up with current demand and the prices of housing in urban areas are skyrocketing.
Regenerative Agriculture: Our current food system was centrally planned and is heavily subsidized by the federal government to meet the needs of mid-20th century. We have a food supply dependent on fossil fuels, rapidly depleting our topsoil, destroying our waterways and highly susceptible to disruptive events. It is providing us with cheap food that is destroying our health and making us obese. The benefits of transforming this system into a more resilient, regenerative, local, organic and farmer (not industry) centric system could not be clearer.
Resource Productivity: For more than two centuries, our manufacturing and industrial processes have treated non-renewable resources as if they were renewable. The good news is these incredibly wasteful processes create enormous opportunities for resource conservation and preservation. The better news is that we are on the cusp of a manufacturing revolution that will radically transform how and where things are made, fixed and reclaimed.
A Call To Action
Unfortunately, as the authors point out, we currently lack the political will and capacity to develop a new grand strategy in Washington. Leadership for developing and implementing a new grand strategy will come from the private sector and state and local governments. Then, hopefully, Washington will follow and take the lead. In the meantime, you can do your part – Read the book – Listen to the Podcast – and become a leader in the movement.